Feature Friday: Print a Monthly Schedule
Welcome to our weekly blog series, Feature Friday, where we showcase certain features of our software. Each week, we dive into a specific aspect of our software, and show you how it works as well as how to make the most of it. From time-saving shortcuts to innovative tools, Feature Friday will keep you in the know and help you make the most out of our software.
How To Print a Monthly Employee Schedule
While printing week-to-week is standard for most restaurants, you may want the ability to print a monthly schedule for your employees to view. Thankfully there is an easy way to do this BarSight!
The first step is to go to the Create page once you are logged in.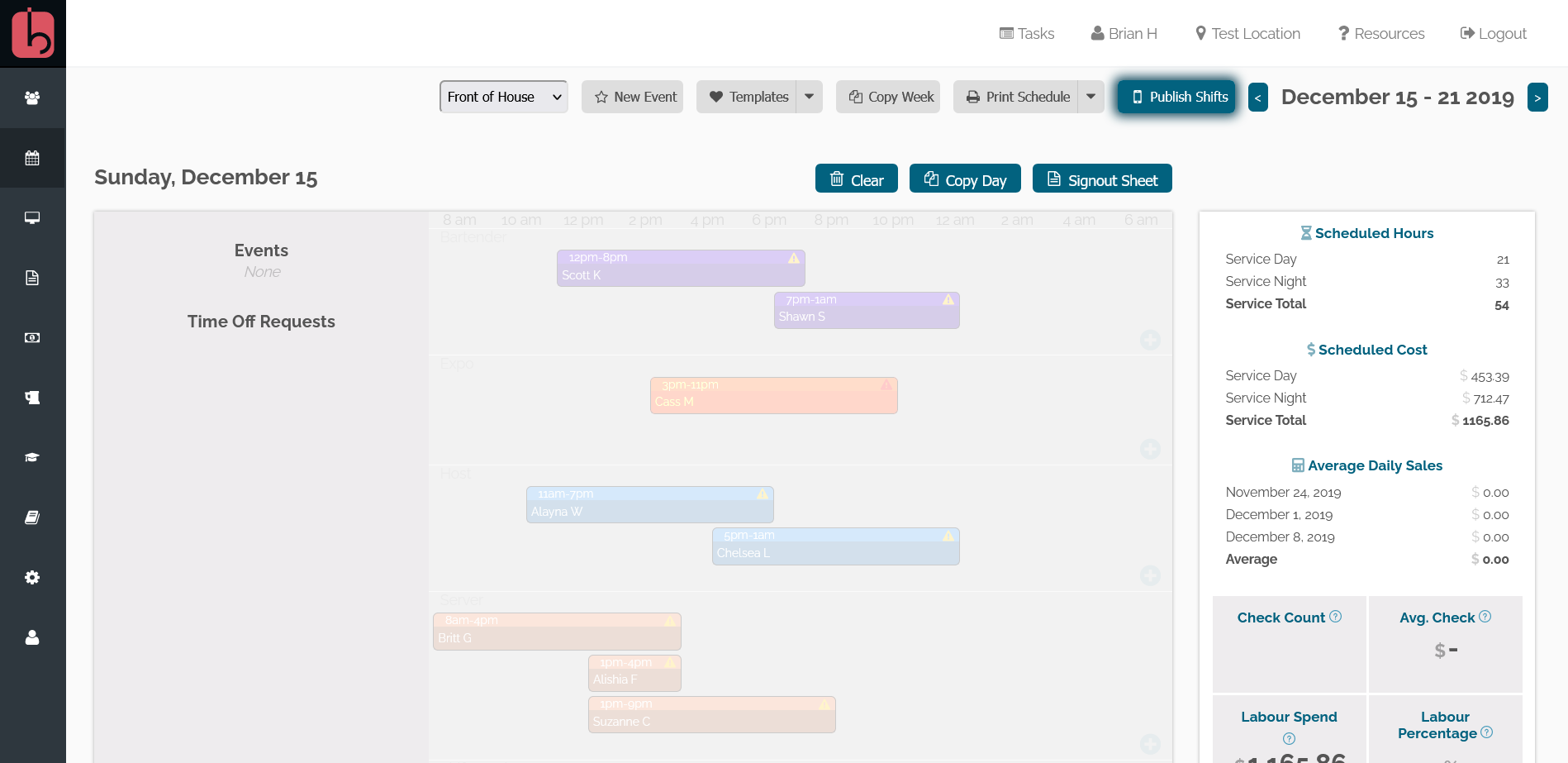 Find the button at the top called Print Schedule, but click on the arrow beside it to bring down the drop-down menu. You'll see a couple of options there, including Print Schedule (Monthly) which will open up a new window showing your schedule in a monthly view.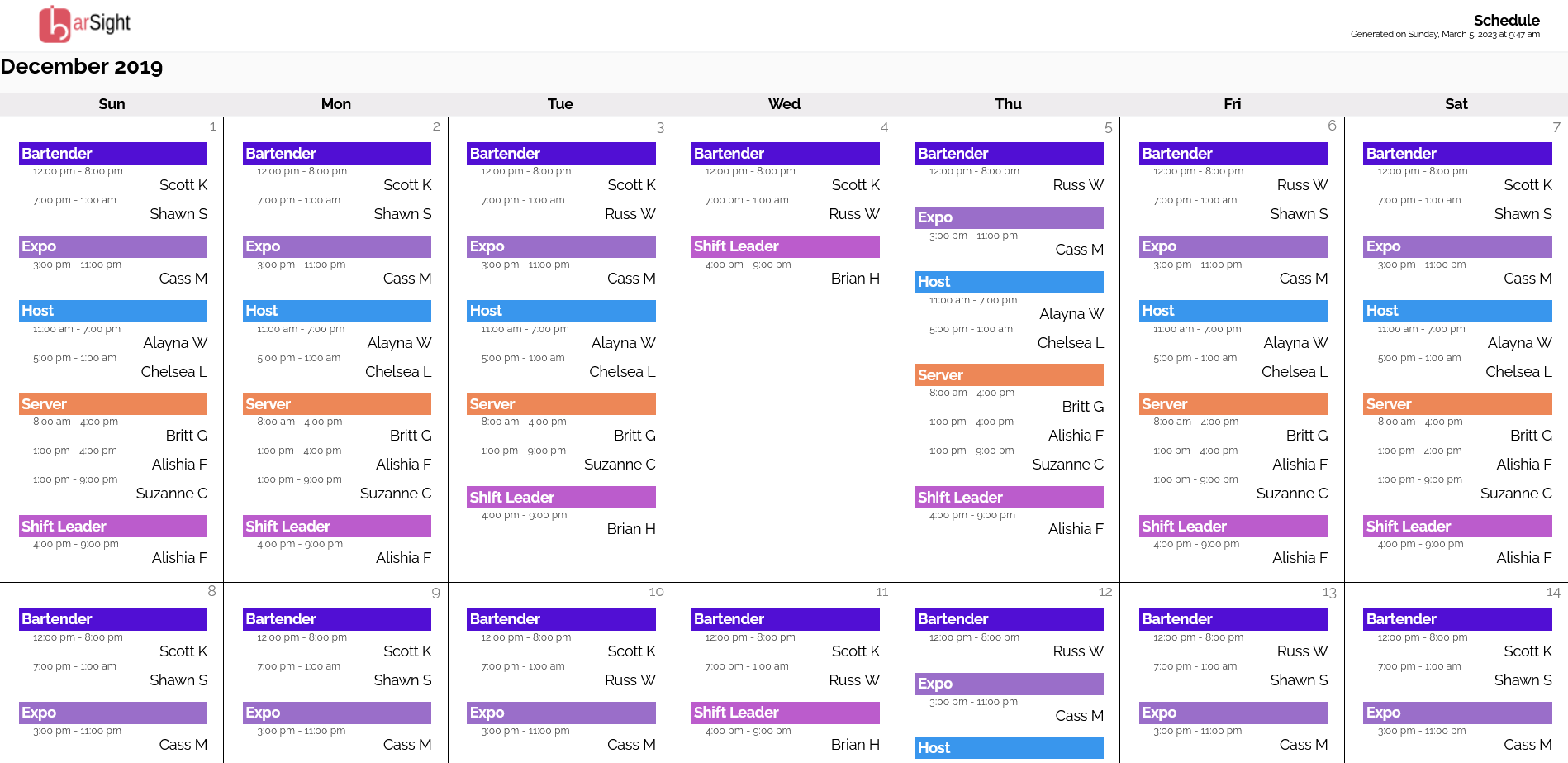 You might need to adjust your printer settings to accommodate the printing of such a big page. Such as setting the scale to 100% instead of the default 'Fit to Page Width', including background colors, and playing around with the margins. Each printer is different and may need a bit of trial and error to find the settings that work for you.