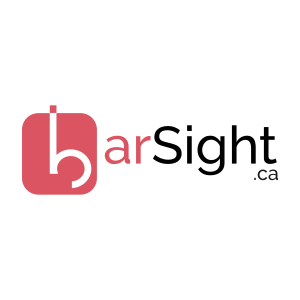 This template is free to download, view, and can be instantly imported onto your BarSight account. Once you click the import button, you will be redirected to the manage training module page, where you can view and edit this training module to suit your needs.
About Gorman & Smith Beverage Equipment
Gorman & Smith provides breweries, wineries, and distilleries with reliable equipment and supplies to keep things running smoothly. With close to a decade of experience in the craft beer industry, Gorman & Smith can help in both the initial setup and day to day issues for brewers.
Daily Brewery Cleaning Tasks Template
Daily Brewery Cleaning Tasks
These tasks are only provided to be general in nature, and you should always read and follow the specific manufacturer's directions for the equipment that you have in your brewery.
Hot Flush Brewhouse
Use a hose or pressure washer (if available) to rinse away any organic material leftover. Then run hot water through all pipes, valves, and tanks to loosen and remove any stubborn traces of wort, grain, etc.
Caustic Wash Brewhouse
Note: Depending on your brewery output volume, this is typically done after 4-8 brews.
Once the bulk of the debris has been removed by the hot water flush, run a hot caustic wash (up to 80⁰C) through each tank, letting it sit for at least 30 minutes. Run the caustic cleaning solution through any pipes and valves, soaking for 30 minutes as well.
Once the solution has been run through each component - give the brewhouse a final rinse.
Hot Flush Heat Exchanger
Note: This is to be done after every batch, as it is a large source of contamination risks.
Run hot water backward through the heat exchanger to loosen any debris that may have built up inside.
Caustic Wash Heat Exchanger
Note: This is to be done after every batch, as it is a large source of contamination risks.
After the hot flush, recirculate a hot caustic wash through the heat exchanger. Let the solution pump through for 30 minutes, and then let it rest/soak for another 30 minutes. Drain and rinse the heat exchanger thoroughly.
Blow Down Boiler
The boiler should be purged through a process called a bottom blow down. The process of heating water causes sediment to accumulate in the boiler, and by following the blow down procedure you will clear out any sediment inside. The following procedure may vary from boiler to boiler, but the general idea is as follows:
Note: Ensure the slow opening valve is closed completely before opening the quick opening valve, as you don't want to thermal shock the pipes.
Open the Quick Opening Valve

Slowly open the Slow Opening Valve for no longer than 10 seconds

Close the Slow Opening Valve

Close the Quick Opening Valve

Open the drain for the water level gauge to drain sediment

Ensure the low water alarm and boiler turns off

Close drain for the water level gauge and the low water alarm resets
Clean and Sanitize
Wipe down tanks, valves, fittings, control panels, workstations, and other frequently used items. Remove any clutter (gloves, tools, packaging, etc) and return them to their designated spots
Dispose of Garbage
To reduce fruit flies and other pests, garbage and other organic material should not be left overnight. Make sure all garbage bins are emptied daily, cleaning out the garbage can if necessary.
Suggested Articles