Support
Requesting a shift trade is easy with BarSight Restaurant Systems, you just need to follow a few steps to get your request submitted to your manager.
How to Request a Shift Trade
The first step is to log in using either the free mobile app, or using your login on a laptop or computer. For this example, we will use the mobile app on an android device, but the process is very similar for iPhone or on our web app.
Next click on the shift you want to trade away and you'll see a screen like this one: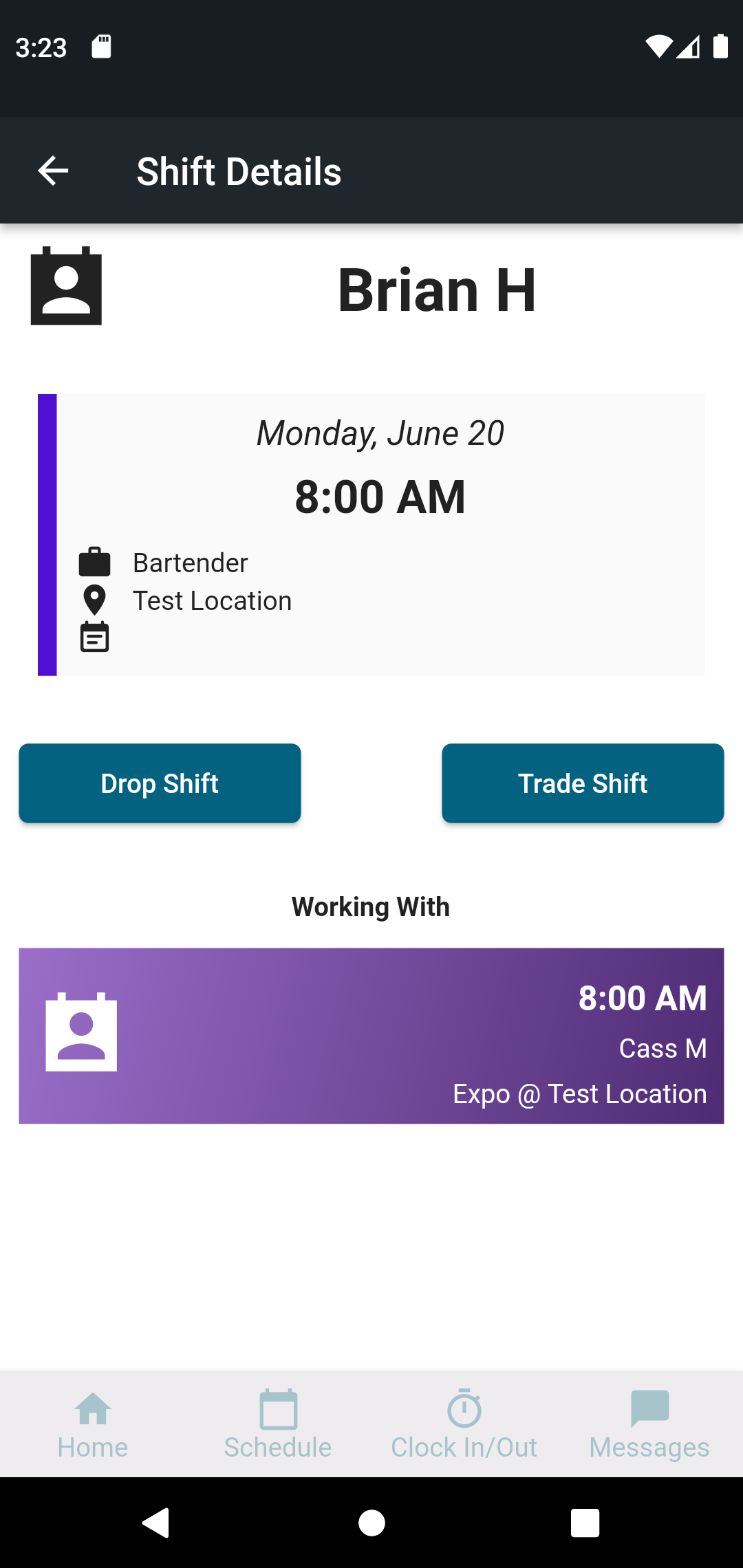 Click on the Trade Shift button to the brought to another screen that will let you scroll back and forward through the days to find a shift you wish to work instead.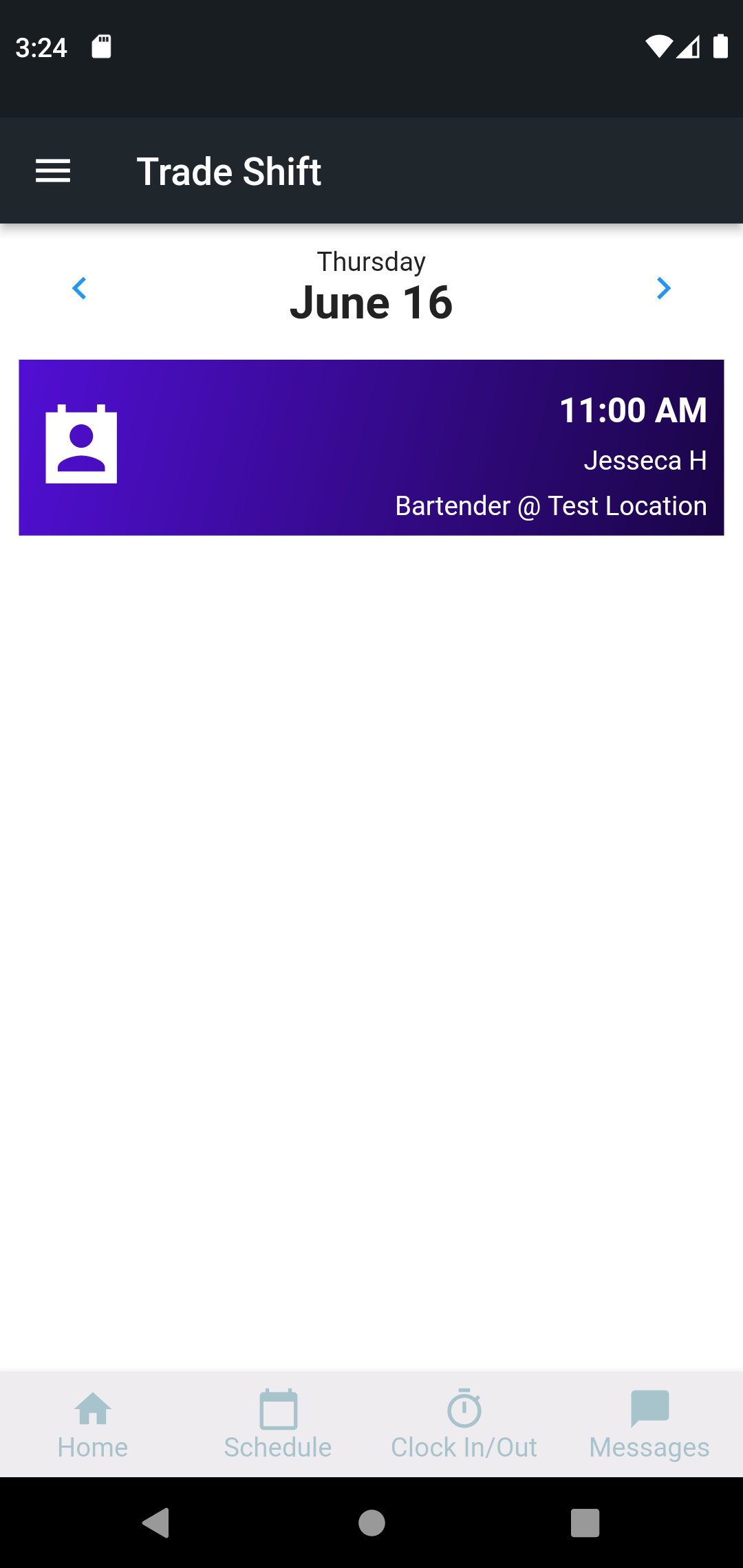 Once you've chosen a shift, you'll view a confirmation screen like so: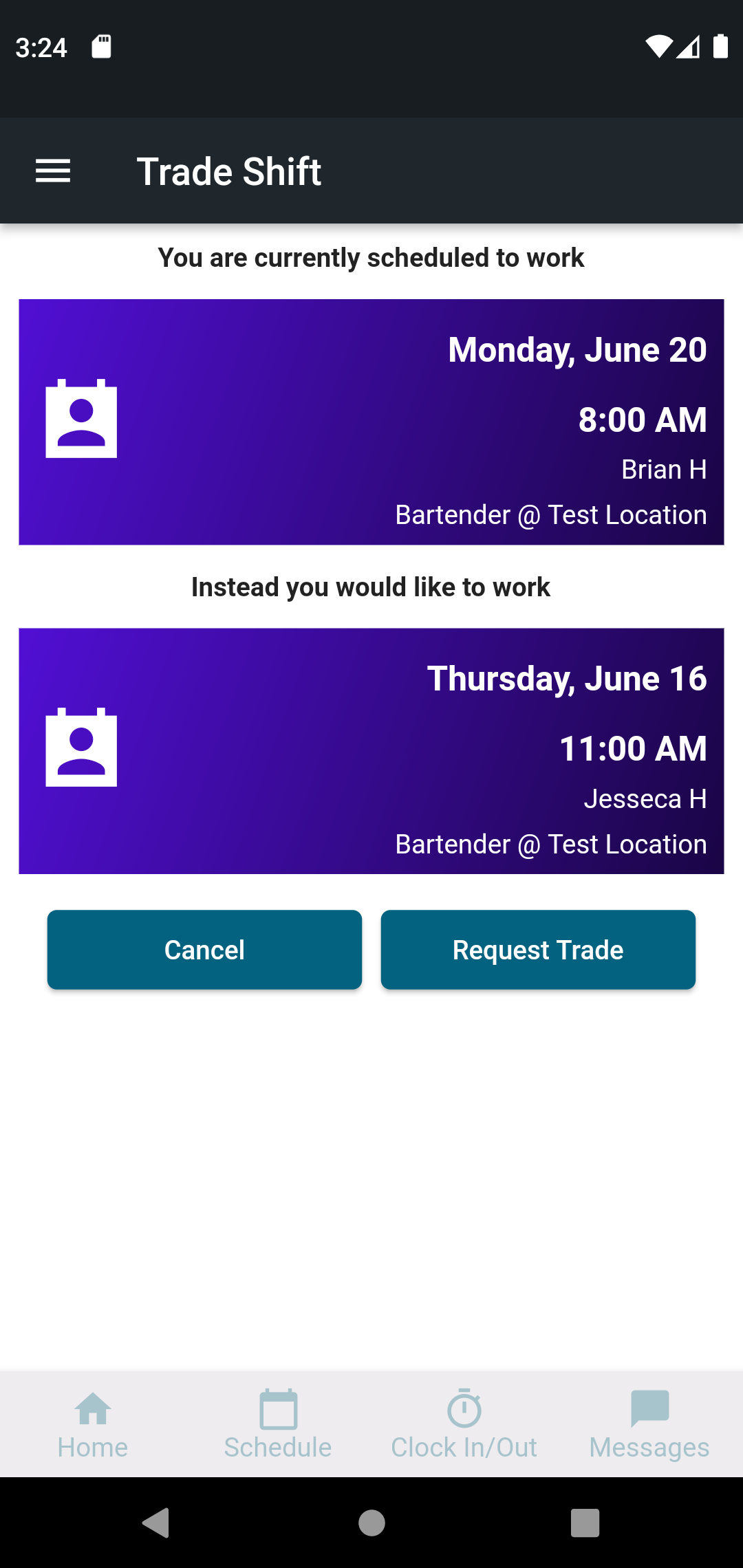 Once you click the Request Trade button, the request will be sent off to the other team member (Jess in this case) for her to accept or decline. If they accept the trade request, your manager will then be notified of a pending trade request that they will have to review.
Keep in mind, that until the manager approved the request, you will still be expected to work this shift.